Home
>
Faculty of Arts
>
Commerce
Commerce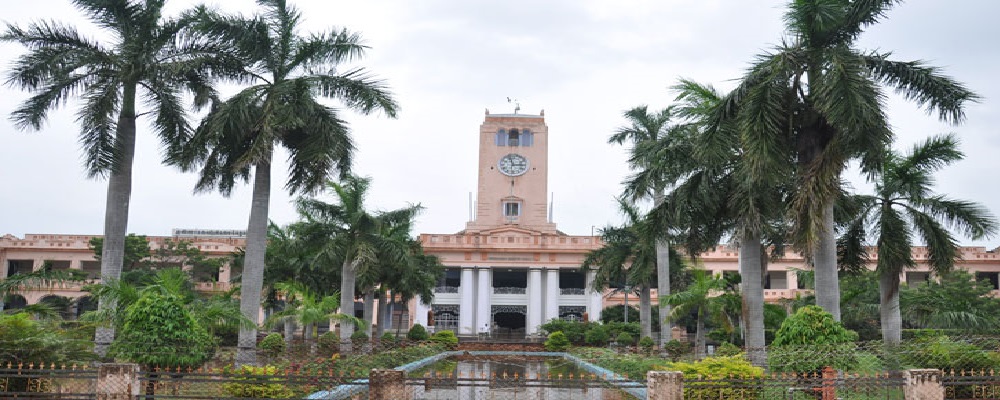 Department of Commerce
                 The Department of Commerce, Annamalai University, was started in the year 1956, first with a Deputy Registrar of Cooperatives from the Govt. of Tamil Nadu to teach Cooperation as a subject. Dr.M.O.Mathew, M.Com (Hons) Ph, took over as its first Head of the Department in 1962. From then onwards, the Department started flourishing in its academic achievements by producing Bankers, Business Managers, Entrepreneurs, University Professors and College and School Teachers, Auditors, Cost Accountants, IAS officers, Police officers, Government Employees, and scholars of high order at National and International level in its 62 years of service to society.

The Department has produced more than 251 Ph.D.s and over 538 M.Phil. Graduates.  Two MoUs have been signed with Insys Info School and ICICI Bank, Mumbai respectively to facilitate academic advancement and placement for the on-campus students. The department has published about 57 books and a little over 5357 research papers in national and international journals.
Curricular and Co-curricular Activities
Staff Study Circle meetings for the Teaching Staff to have voluntary FDPs / FIPs
Research Scholars Forum to meet every week to strengthen their teaching ability  and presentation skills on the part of scholars, and evaluated by teacher conveners
Commerce Association of Staff and Students at PG, Research, and Integrated levels to have periodical meetings for various skill development, sports, entertainment, & IQ/EQ programmes and value education
Industrial Visits organized every semester to provide students with an exposure to skills in organizational management
SET & NET coaching to Research Scholars for their better placement opportunities
Placement & Training  of PG students every year through university level Job Fair
NSS and Youth Red Cross to involve the students in various social service activities
Seminars and conferences conducted for the benefit of staff researchers and students to update their academic knowledge on the recent developments in Trade, Commerce, Business, and Industry
Thrust Areas in Research in Commerce both at M.Phil and Ph.D. Level
Human Resource Management.
Financial Management.
Organisational Behaviour.
Marketing Management.
Business Environment.
Banking.& Insurance.
Financial Markets & Services.
Cooperative Management.
Entrepreneurial Development.
Other Academic Programmes Offered
Tally Programme (Training in Accounting Package — Insys School) – Stand alone - On-campus
P.G. Diploma in Retail Banking (ICICI Bank - E-learning Matrix) – Add on - On-campus
Programmes Offered
M.Com. (Five Year PG Programme)
M.Com. Accounting Information System (Two Year PG Programme)
M.Com. International Business ,Banking and Insurance (Two Year PG Programme)
M.Com. Computer Applications (Two Year PG Programme)
M.Phil
Ph.D. (Full Time & External)
Contact
Dr.D.Ilangovan
Professor and Head
Department of Commerce
Annamalai University
Tel: 04144-238266 – Ext.311
Mobile: 9443738926
e-mail:acom6591@gmail.com