Home
>
Faculty of Science
>
Mathematics
Mathematics
Facilities

Computer Laboratory
The Department has well equipped Computer Laboratory with 56 PCs, 02 Workstations and 02 IBM Servers. It is also equipped with Scanners, Copier Cum Printer, Printers and Fax machine. A separate Computer Lab is also available for Teaching Staff and Research Scholars.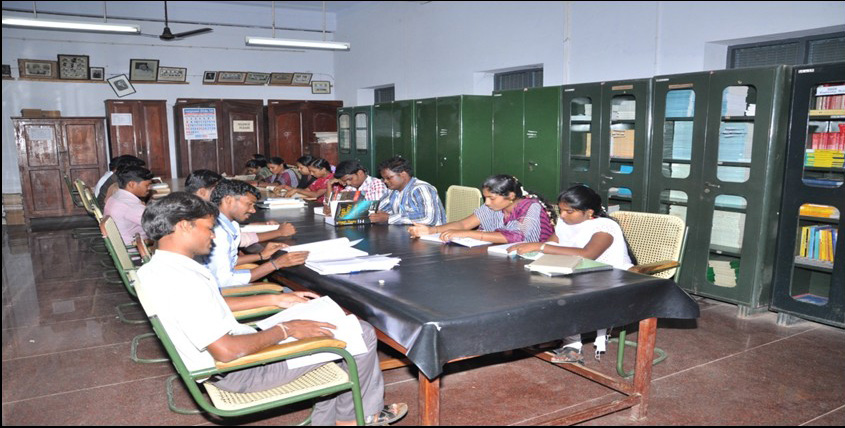 Department Library
The Departmental library is supported by National Board of Higher Mathematics (since 1990), DST-FIST (2004-09), UGC-SAP (2009-2014) and DST-FIST (2016-2021). Under these programs and various research grants, the Department has received around Rs. 23,25,000.00 in the last five years. 15 UGC-BSR fellowships are also provided to the Research Scholars of the Department under this scheme. The Departmental Library contains more than 6000 subject books and Journal volumes. Currently 11 National and International Journals.
Other Facilities
The major areas represented in our Department are Algebra including Matrix Theory, Fuzzy Set Theory including Fuzzy Algebra, Fuzzy Topology and Fuzzy Functional Analysis, Graph Theory, Mathematical Modeling in Fluid Dynamics and Stochastic Processes including Queueing Theory and Inventory.
A well furnished AC Hi-tech Lecture Hall with LCD projector is also available in the Department.
A Mineral Water Plant is available in the Department to provide drinking water to the staff and students.