1. Community Programmes (Outreach Rehabilitation)
Division of PMR is conducting outreach programmes. Four PHCs namely, Vallampadugai, Killai, Orathur and Bhuvanagiri are included under this scheme. Staffs from the division are visiting each of these PHCs weekly once and providing rehabilitation services. The BPT Interns and MPT students are actively involved in this as part of their training. Mr.P.Sudhesh, Lecturer is the staff in charge.
Special camps are also arranged both in the Department as well as in selected villages to identify and support persons with disability. These camps are conducted to familiarize the people with medical management of Disability and to involve them in the process.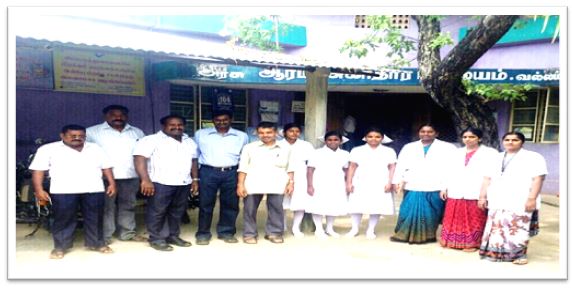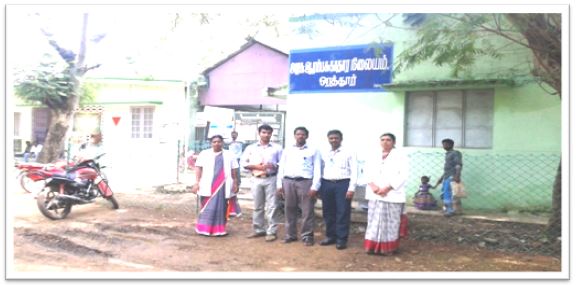 2. Training and Placement cell
A Training and Placement Cell is functioning in PMR since 2014. Periodic workshops and refresher courses are organized under its auspices to improve the soft skills and employability of students. Every year placement camps are also arranged for campus recruitment. Mr. S.Viswanathan,Lecturer is in charge of the Cell.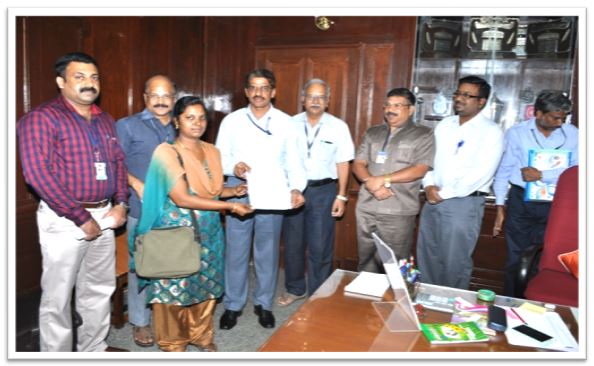 3. Welfare fund for rehabilitation of children with disability
Every year 'New Year' Greeting Cards are made from drawings by differently abled Children attending Division of Physical Medicine & Rehabilitation. This year five thousand two hundred season's cards were marketed. The income thus generated is maintained as a "Welfare Fund for Rehabilitation of Children with Disability" and used for their welfare measures including appliances. Mr.P.Sudhesh and Mr.R.Vijayaragavan are in charge of the programme.
4. Annual Day Celebrations
Every year Annual Day is conducted and students of this Division participate in various sports events, win prizes and medals. Students also participate in cultural events.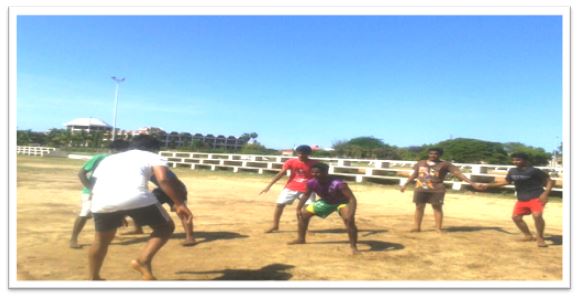 5. Blood Donor's Club
A Unit of the Voluntary Blood Donor Club is functioning in the Division of Physical Medicine & Rehabilitation as Club No.4. Mr. E. Chandramouli is the Officer in-charge.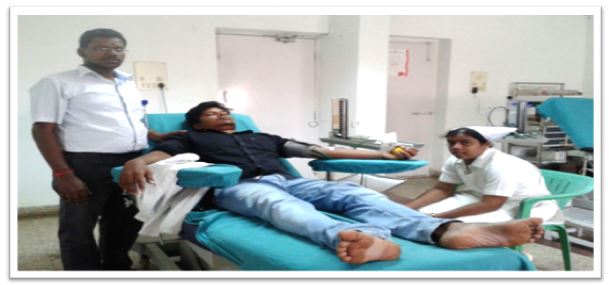 6. Research Activities
| | | | |
| --- | --- | --- | --- |
|       S.No | Name of Scholar | Topic | Name of Guide |
| 1 | Mr. P. Karthikeyan | Physiotherapy for Hip fractures | Dr. V. K. Mohandas Kurup |
| 2 | Ms. Annama Mathew | Musculoskeletal Problems in Pregnancy | Dr. V. K. Mohandas Kurup |
| 3 | Mr. B. Srinivasan | Breathing exercises for hypertension | Dr. D. Rajkumar |
| 4 | Ms. Thanooja naushad | Assesment in NICU | Dr. N. Meena |
| 5 | Ms. S. Gladies Kamalam | Behaviour Therapy in COPD | Dr. G. Srividya |
| 6 | Ms. C. Hemachitra | NDT for children with CP | Dr. N. Meena |
| 7 | Mr. A. Thiruppathi | Retro - walking for LBP in Post menopausal women | Dr. S. Arul pragassame |