Home
>
Centre for IC Engines and Automotive Research (CIAR)
Centre for IC Engines and Automotive Research (CIAR)
The main objectives of this Centre are
I. Conduct world class research to develop low cost, low polluting and high efficiency Technologies.
II. Conduct the research to develop alternative fuels, hybrid vehicles, Vehicles based on solar and cell technologies.
III. To plan, coordinate and execute integrated R&D Programmes, involving interested institutions, R&D organizations and industries at National level.
IV. To do the consultancy works with automobile companies and industries.
V. To design and offer customized Diploma programs, PG Diploma programs, PG Programmes to the working professionals through on campus and off campus mode
This centre having the following facilities
1. Biodiesel plant and fuel properties testing centre
2. Multicylinder diesel engine test rig (Ashok Leyland) with ECU and loading device
3. Single cylinder diesel engine test rig with eddy current dynamometer.
4. Hydrogen engine with hydrogen flow line.
5. Four stroke single cylinder (TVS) petrol engine
6. Biodiesel operated single cylinder and multicylinder diesel engine
7. Two stroke engine test rig with electronic manifold and direct fuel injection system.
8.COMSOL multi physics softer to analyse the chemical kinetics of fuels.
9.Exhaust gas analyser to measure the CO, HC and NOx emission. Hence,I request you to kindly do the needful toincludethe abovecentre in Our University website.
Director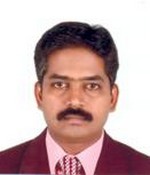 Dr.M. LOGANATHAN
PROFESSOR of MECHANICAL ENGINEERING & DIRECTOR in CICE&ARDepartment of MECHANICAL ENGINEERINGE-Mail : logu692002@rediffmail.comMobile. :9444049896