Home
>
disability cell
Genesis


The Disability Cell, Annamalai University, was started in 2015 in order to develop awareness in higher education system and also to provide necessary guidance and counseling to Differently Abled Persons. It is proposed to establish resource units in University in the country, which will be called as Enabling units / Disability cells.

Vision
To build an inclusive society in which equal opportunities are provided for the growth and development of persons with disabilities so that they can lead productive, safe and dignified lives. Mission

To create a campus culture that embraces disability as diversity and seeks to welcome students will all abilities to foster Independent self-determined learners thereby increasing student retention and achievement. Acquire a place and space that allows for full participation of the campus community.

Duties and Responsibilities

Facilitation of admission of Differently – Abled Persons in various programmes.
Provide guidances and counseling to the Differently Abled Students.
Create awareness about needs of the Differently Abled Persons and other general issues concerning their learning.
Assisting Differently Abled Graduates to gain successful employment in the public as well as private sectors.
Any such responsibilities entrusted by the Vice – Chancellor from time to time.

Activities
1. A meeting conducted on 16.03.2017 for Disabled Students to help them lead a happy life.
2. Organized a meeting for Disabled Persons on 20.09.2017 with a Physiotherapist, Raja Muthiah Medical College, to instruct them on physical exercises.
3. Nodal Officer – Disability Cell, organized a meeting on 05.04.2018 to various benefits and scholarships for various Disabilities available from State Government and the Government of India.
4. Organized a meeting on 13.09.2018 for Disabled Students through Placement Cell, Annamalai University, to highlight the opportunities in Government and Private sectors.
5. Organized a medical camp on 03.01.2019 for Disabled Students through Raja Muthiah Medical College, Annamalai University.
Nodal Officer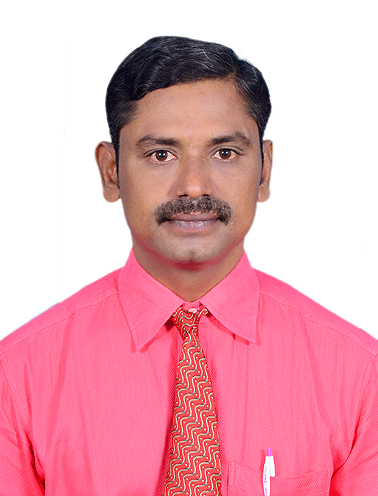 Dr.M. VENKATESAN
ASSOCIATE PROFESSOR & Nodal Officer for DisabilitiesDepartment of GENETICS AND PLANT BREEDINGE-Mail : venkatjack@rediffmail.comMobile. :9842546698
Grivance Redressal Officer