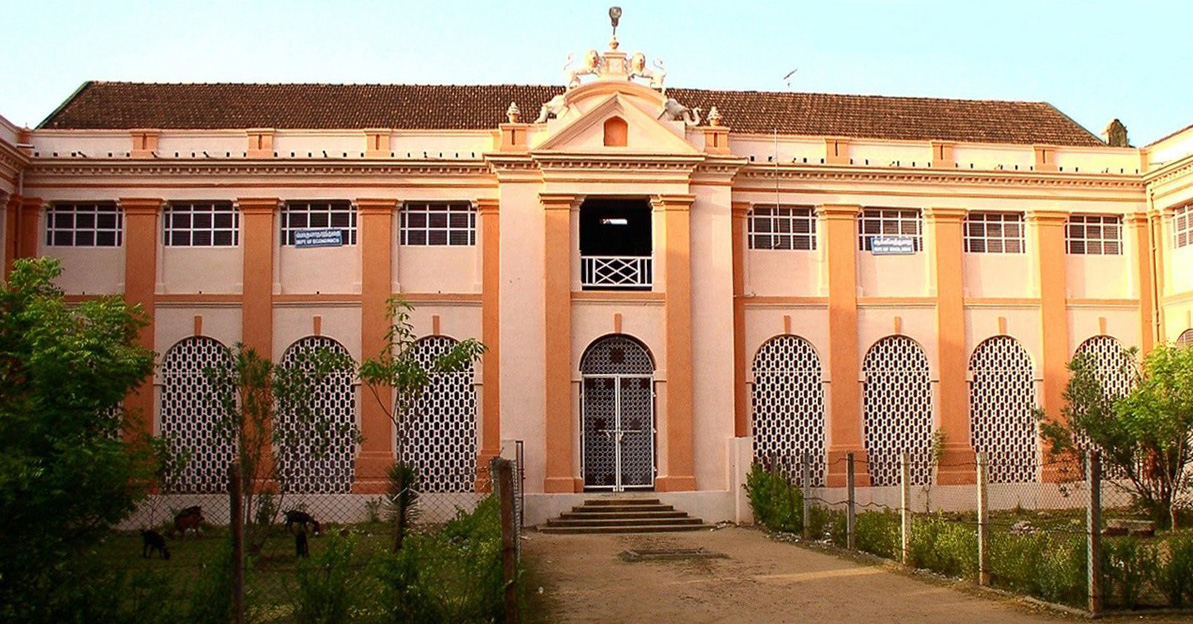 Department of English
Preamble
           The Annamalai University has the largest English department in Tamil Nadu, in terms of staff size, student strength, paper options and library facilities. One of the oldest departments of study, the department, since its inception in 1929, has devoted to the study and research in English Language and Literature.
Faculty
            The department has had the good fortune of being visited by renowned international dignitaries since its inception. Some of the faculty members have also gone abroad either for higher studies or to undergo short term training programs and thus have had the benefit of eminent scholars directing its activities.
The staff of the department is conversant with both traditional and contemporary knowledge and strongly talented for its systematic dissemination.  At present, the department, headed by Dr. K. Rajaraman, has two Professors, four Associate Professors, and 21 Assistant Professors.
Students Strength and Teacher-Student Ratio
            The current student strength of the department is 775 and the student-teacher ratio is 14:1. The success rate of the students is 80%.
Curriculum Development and Curriculum Transaction
            Changes have been made in the curriculum of the MA English program from time to time, reallocating priorities, based on UGC guidelines, and policies of HRD and TANSCHE, plus information databases from other universities. Suggestions made by alumni and scholars during their participation in academic meetings are also taken into account.
The curriculum includes courses on
American Literature
British Literature
Indian Writing in English
Commonwealth Literature
English Language Teaching
Comparative Literature
Translation Studies
Spoken English
Journalism
Literacy Criticism & Theory
 Thus, the department is all set to synthesize tradition with contemporaneity.

Research
            The department has the facilities, infrastructure, equipment, and an excellent faculty to inspire prospective scholars to pursue research in a variety of components of English Language and Literary Studies on areas as varied as British Literature.The department has so far produced      176 Ph.Ds  and  449 M.Phils.