Home
>
Faculty of Agriculture
>
Genetics and Plant Breeding
Genetics and Plant Breeding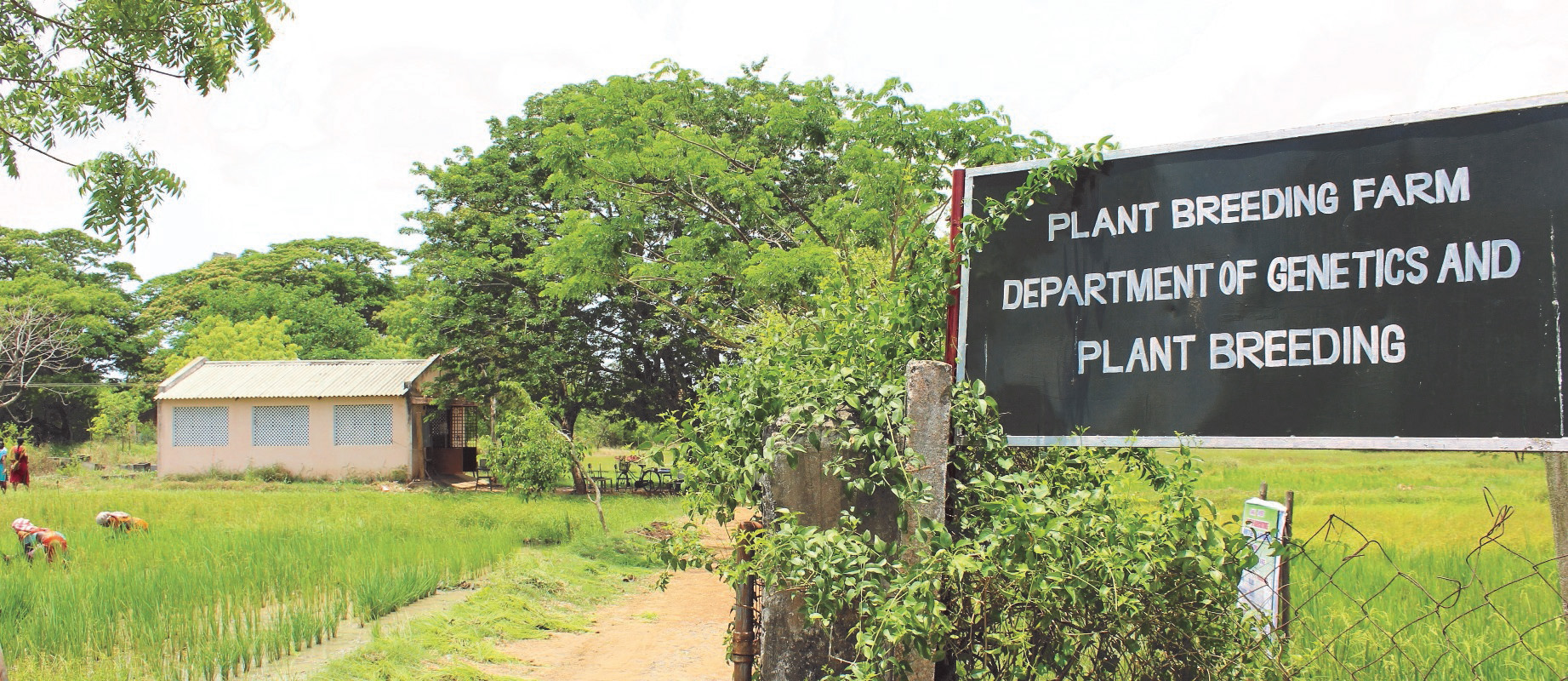 GENESIS
The Department of Genetics and Plant Breeding is one of the major departments in the Faculty of Agriculture, established during 1980 in the name of Department of Agricultural Botany. In addition to teaching, the department is concentrating much on research by augmenting fund from various agencies. Dr. C.N. Sambandam, an eminent vegetable breeder was the first Head of the Department. Presently, the department offers both post graduate and doctoral programme, apart from UG courses.
Highlights of the Programmes
Year of initiation
Its affiliation to various funding agencies
MOU
Industry tie-ups and any other points of concern.
Programmes Offered
M.Sc. (Ag.) - Genetics & Plant Breeding
M.Sc. (Ag.) - Seed Science & Technology
M.Sc. (Ag.) - Agricultural Biotechnology
PhD. - Genetics & Plant Breeding
PhD. - Seed Science & Technology
PhD. - Agricultural Biotechnology
Contact
The Professor and Head
Genetics & Plant Breeding, Faculty of Agriculture
Annamalai University
Annamalainagar-608 002
Tel Number: 04144– 238451 Extn. (296)
Tele-Fax (O) : +91 4144-238995
e-mail :
thirugnan.gene@rediffmail.com