Home
>
EDUCATIONAL MULTIMEDIA CENTRE
EDUCATIONAL MULTIMEDIA CENTRE
EDUCATIONAL MULTIMEDIA CENTRE
ANNAMALAI UNIVERSITY

The Educational Multimedia Centre (EMMC), Annamalai University was established in 2020, at  Dr.R.K.Shanmugam Chettiar Building. The main aim of the EMMC is to fulfill the National Mission on Education through ICT by developing e-Content for all courses to reach out to the students with quality learning content for various programs.
The EMMC is equipped with end-high professional cameras, editing software and other technological gadgets to produce digital Teaching  and Learning contents. The centre is equipped with latest Audio - Visual gadgets for recording, editing and live streaming of high quality multimedia educational programs.
The Centre caters to various departments of study and wings of Directorate of Distance Education to produce teaching assistive multimedia content. Live interactive programs with eminent experts of National repute also can be conducted by this centre.
EMMC will extend its support to individual Faculty members or a team of Faculty members of any Department of Annamalai University / Affiliated Colleges to create Multimedia content, to create MOOC contents, and SWAYAM courses. The respective Faculty member will be the Course Developer and Subject expert. The syllabus/title proposed for creation of e-Content shall be as per the Curriculum of the Annamalai University or within the purview of the UGC/AICTE/NCTE/ICAR model Curriculum for various courses. The Faculty members can create e-content for full course at a time or can create e-content for specific titles too.
In addition to the assistance for the development of e-content, Departments of Annamalai University can get technological capturing and editing assistance from EMMC for various academic events like, Seminars /Conferences, Expert Lectures, Workshops, if the content will serve for the student community as a learning resource.

Objectives:
The prime objectives of this centre are:
Director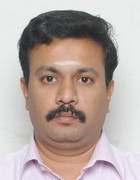 Dr.G. SAKTHIVEL
PROFESSOR of ELECTRONICS & INSTRUMENTATION ENGG & DIRECTOR i/c in EMMCDepartment of ELECTRONICS & INSTRUMENTATION ENGG.E-Mail : gsauei@gmail.comMobile :9443270714
Deputy Director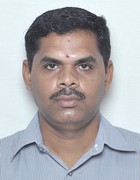 Dr.S. VENKATARAMAN
ASSISTANT PROFESSOR of EDUCATION & DY.DIRECTOR i/c in EMMCDepartment of EDUCATIONE-Mail : karaivenkat@yahoo.comMobile :8870738568