The National Service Scheme of Annamalai University was started on 20th Feb., 1974 with a strength of 200 volunteer's. It has been nurtured by successive Vice-Chancellors, Registrars, Deans, and Heads of the Departments. The NSS Cell of Annamalai University had worked particularly, for leadership development in student volunteers, both male and female. At present the NSS Cell, Annamalai University has strength of 4,000 student volunteers working under 40 Programme Officers from all faculties and is headed by Dr.P.Jeyaseelan as the Programme Co-ordinator. Besides the above 10 Programme Officers from 10 Departments are working under Red Ribbon Club (RRC) activities with Dr.P.Jeyaseelan as the RRC Co-ordinator..
The services rendered by National Service Scheme are: Health, Sanitation, Education (formal and non-formal) Legal Aid, Veterinary, and Physical services. Regular activities and Special camping programmes are the highlights of National Service Scheme activities of the University. Mass programme for Functional Literacy, Youth Leadership Development Camps, Eco-Development Camps, General Orientation and Special Orientation Programmes, Personality Development and Career Guidance are such activities. To add, the National Service Scheme, Annamalai University, organized National Integration camps and State Level National Service Scheme Motivational cum cultural Festival and has sent volunteers to participate at the Republic Day parade held in New Delhi. Several Camps have been held at district level, including the University Talk AIDS-Phase-I&II, thanks to the dedicated team of Programme Co-ordinator, Programme Officers, and Volunteers.
Under the illustrious leadership of our Honorable Vice-Chancellor Dr.RM.Kathiresan, and the proper guidance of the respected Registrar(i/c) Dr.K.Seetharaman, the National Service Scheme was able to achieve the Regular and Special Camping Programmes in an effective manner. The National Service Scheme of Annamalai University is mainly concentrating on Tree Plantation to make green environment and also creating awareness to save and educate the girl children. Many NSS volunteers of Annamalai University were involved themselves in flood relief operation of Cuddalore District. Further, the National Service Scheme cell of Annamalai University is providing training on Yoga, Leadership, Disaster Risk Reduction Management, Soft Skill Training, and so on.
UNIVERSITY LEVEL NSS OFFICIALS
Programme Co-ordinator
Dr. R. K. KUMAR
Associate Professor (Vocal) & HEAD i/c of Music
Faculty of Fine Arts
Annamalai University
Mobile:9443651216
e-mail :rkkumarmusic@gmail.com
AWARDS
NSS STATE BEST CO-ORDINATOR AWARD : 2009-2010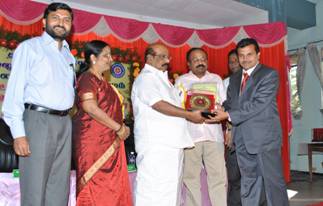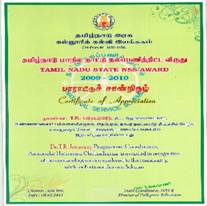 The NSS State Award Function for the year 2009-2010, was conducted by Tamilnadu State NSS Cell, Chennai on 08.02.2010. Dr.T.R.Jeyaraaj, Programme Co-ordinator, National Service Scheme, Annamalai University was honoured as the Best State Award for NSS Programme Co-ordinator(2009-2010) by our Honourable State Minister of Youth Welfare & Sports Affairs Thiru.T.P.M.Moideen Khan. On that occasion, Mr.K.Muthusamy I.A.S, Principal Secreatray of Youth Welfare & Sports Affairs, Dr. R. Umarani, Director of Collegiate Education & NSS State Co-ordinator, Mr. G. P. Sajith Babu, Youth Officer & Head, Regional Centre and Dr. G. Chellathurai, State Liaison Officer, TN State NSS Cell were also in the function
INDIRA GANDHI NSS AWARD, 2011-2012 (Certificate of Appreciation)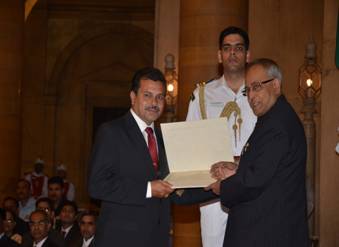 Dr.T.R.Jeyaraaj, Programme Co-ordinator, National Service Scheme, Annamalai University appreciated for his best performance in the Indira Gandhi NSS Award, 2011-2012 function by Shri. Pranap Mukherjee, the Honorable President of India at Darbar Hall, Rastripathi Bhavan, New Delhi on 19.11.2012 at 17.30 hrs.

PUBLICATIONS
Pennin Sirappu
News letter about NSS activities (Bi-Annual).
Make Your Target Book Series I &II
Blood Donor's Directory