Home
>
Faculty of Engineering & Technology
>
Chemical Engineering
Chemical Engineering
Activities
As a part of their regular classes, a time slot is dedicated for making the students employable by imparting training to hone their technical and soft skills. This helps the students immensely when they attend interviews.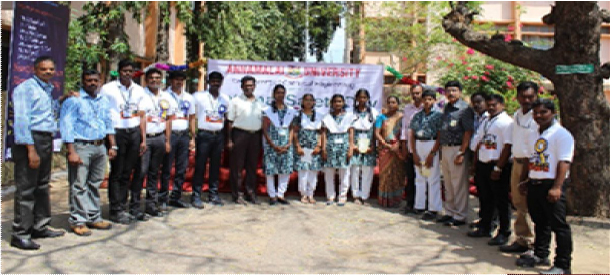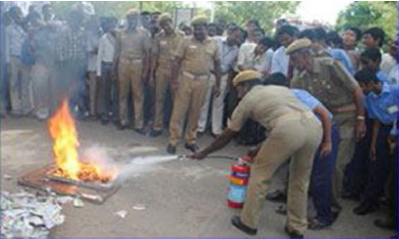 Extension Activities


The department has a NSS unit which provides opportunities for the students to be a part of it and serve the society. As a part of Institutional Corporate Responsibility, the department promotes awareness on safety to the school children and community by organizing demonstrations and rallies. National Environment Awareness Campaign is conducted in collaboration withM.S.Swaminathan Research Foundation for the school children and the university students.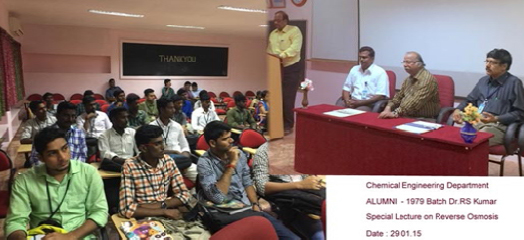 Special Lecture
The Department organized a Special Lecture on 29.01.2015 on 'Reverse Osmosis'. Dr.R.S.Kumar, an alumnus of 1979 Batch delivered the lecture. The U.G and the P.G students of Chemical Engineering attended the meeting.
Fermentation Technology
Fermentation Technology was organized to impart the knowledge in the fundamentals and latest developments in the fermentation industries.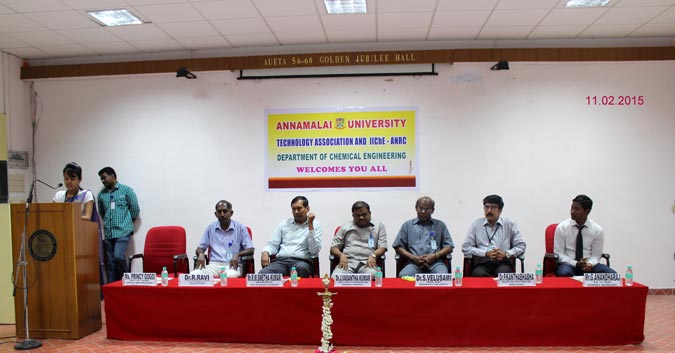 Technology Association
The Inauguration of the activities of the Technology Association was organized on 11.02.15. Dr.J.Vasanthakumar, Dean, Faculty of Agriculture inaugurated the activities and delivered the inaugural address. Dr.S.Velusami, Dean, FEAT, presided over the function. Mr.R.M.Swethakumar, M.D. Saradharam Group of Hotels, offered felicitations. Dr.P.Kanthabhabha, Head, Department of Chemical Engineering delivered the welcome address.