Home
>
Faculty of Engineering & Technology
>
Pharmacy
Pharmacy
Facilities
Department Laboratories:
Pharmaceutical Chemistry Laboratory I
Pharmaceutical Chemistry Laboratory II
Pharmaceutical Chemistry Laboratory III
Quality Assurance Laboratory
Pharmaceutics Laboratory I
Pharmaceutics Laboratory II
Pharmaceutics Laboratory III
Formulation Development Laboratory
Microbiology Laboratory
Pharmacognosy Laboratory I
Pharmacognosy Laboratory II
Pharmacology Laboratory I
Pharmacology Laboratory II
Machine Room
Instruments Laboratory I
Instruments Laboratory II
SAP Laboratory
FIST Laboratory
Equipment:
The facilities include state of art equipments like High Performance Liquid Chromatography (3 Nos), High Performance Thin Layer Chromatography, Differential Scanning Calorimeter, Spectrofluorimeter, spectrophotometer, FTIR, Kalweka multipurpose pharmaceutical Unit operation assembly, Malvern Particle size analyser, Jet Mill, Texture analyser, dissolution tester with auto sampler, autoanalyser and polygraph (2 Nos). Further the department has facilities to carry out stability studies and biological evaluation. As a part of extension activity, Department of Pharmacy is managing drug information centre at Raja Muthaiah Medical College, Annamalai University.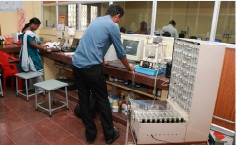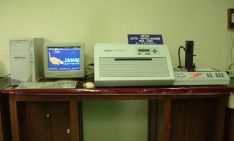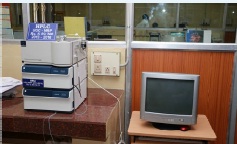 INSTRUMENTAL LAB PHARMACEUTICAL LAB HPTCL LAB DISSOLUTION TEST APPARATUS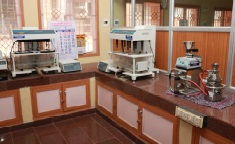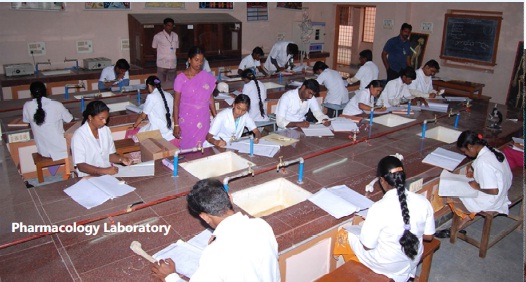 JET MILL LAB MACHINE ROOM PHARMACOLOGY LAB