Home
>
Faculty of Engineering & Technology
>
Computer Science & Engineering
Computer Science & Engineering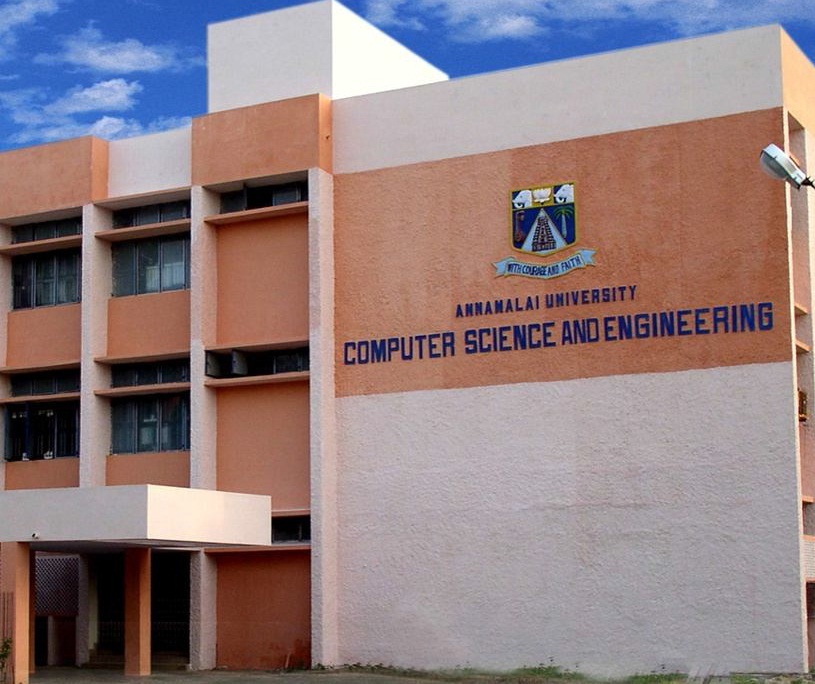 VISION
To provide an academically ambient environment for individuals to develop and blossom as academically superior, socially   conscious   and   nationally responsible citizens.
MISSION
To impart high quality computer knowledge to the students by conducting education Programmes.
To provide exposure to the students about the emerging technological advancements for meeting the demands of the industry.
To advance discipline of computing through internationally recognized research and development.
To foster an environment that promotes extension activities and continuing education.
To discover new knowledge through innovative research and creative teaching and learning that lead to prosperity, economic and societal benefit to the people.
The Department of Computer Science and Engineering was established in the year 1984 to meet the demand for well-qualified computer professionals.
Flexible Choice based Credit System<
Student Centric Teaching Methodology is adopted.
The various Associations and Clubs promote the leadership and organisational skills of the students by conducting various academic events throughout the year. Apart from academics, students also involve themselves in activities that inculcate service and team spirit.
The department library has more than 7500 books. In addition, it also has E-resources to access Journals / Magazines with Internet facilities
The department houses more than 500 high end computers to meet the requirements of various laboratories. In addition, it has other equipment such as Fibre Optic Trainer Kit , HP Server E/C -1, Xeon Server, Wep-Printronix Line Printer, IBM AIX Server
Programmes Offered
B.E. Computer Science & Engineering
M.E. Computer Science & Engineering
Ph.D. Computer Science & Engineering
New Programmes Introduced
B.E. Computer Science and Engineering (Big Data Analytics)
B.E. Computer Science and Engineering ( AI and Machine Learning)
Contact
The Professor and Head
Department of Computer Science & Engineering
Annamalai University
Annamalai Nagar-608002
Tel Number: 04144-238774
E-mail :
aucse2012@gmail.com